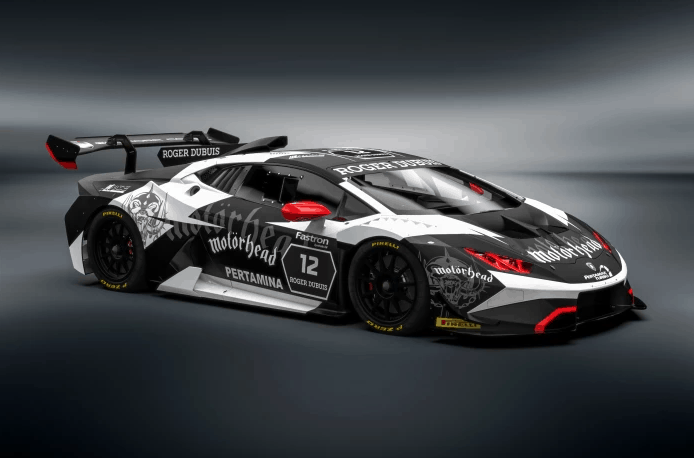 Simon Larsson will ride in a new stunning livery design by Berzerkdesign for upcoming 2018 season in Lamborghini Super Trofeo.
The livery have been done in cooperation with Motörhead and their agents and the mission is to create a legend where Motorsport and Heavy Metal meet!
The first race will take place in Monza the 21st of April and the follow the calender below:
21-22 April MONZA
19-20 May SILVERSTONE
23-24 June MISANO
27-28 July SPA Francorchamps
15-16 Sept NÜRBURGRING
15-16 Nov VALLELUNGA
It all ends in a World final where all Asian, European and US drivers meet in a battle for the world title.
17 18 Nov VALLELUNGA
Simon is really pumped up with the new car and the livery. "To drive in the Motörhead car is just insane, the band I listenen to growing up and now I can represent them and heavy metal, driving a 620 Hp Italian bull that screams Rock'n Roll!"
Simon have made first tests in Monza and Misano and both car and tracks are very fast, but Simon is quickly adapting and the team is certain that it will be good pace when the start goes in Monza.
"The car is way different from all front wheel small Touring cars I have been driven in my car, it is also so much faster. No Turbo and instead a gigantic howling V10 in the rear is all new to me. I am adapting and learning but it will take some time for me to be really fast in this car. At Monza we hit the rev limiter at 280 at the middle of the main straight…"
Live To Win as Lemmy would have said….