To celebrate the fortieth anniversary of this sixth record in the MOTÖRHEAD album arsenal, it is being presented in new deluxe editions on November 3. There will be hardback book-packs in two CD and triple LP formats, featuring an amplifier blowing remaster of the original album, previously unreleased demo bonus tracks and a previously unreleased, full concert recorded at Hull City Hall on June 22, 1983, plus the story of the album and many previously unseen photos.
There's also a limited-edition, orange-and-yellow swirl of the original standalone album. Check out this new video for a demo version of the track 'Climber' which became 'Shine'. Preorder the album with exclusive merch bundles here!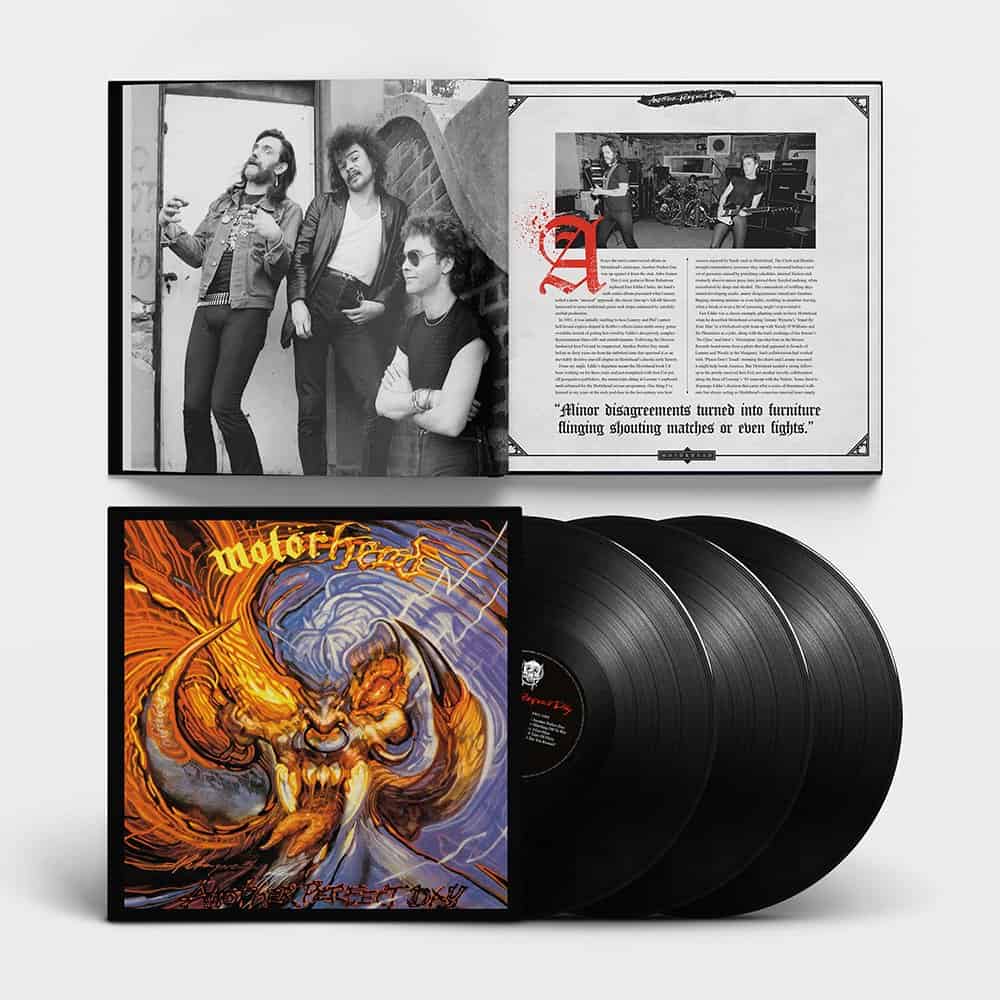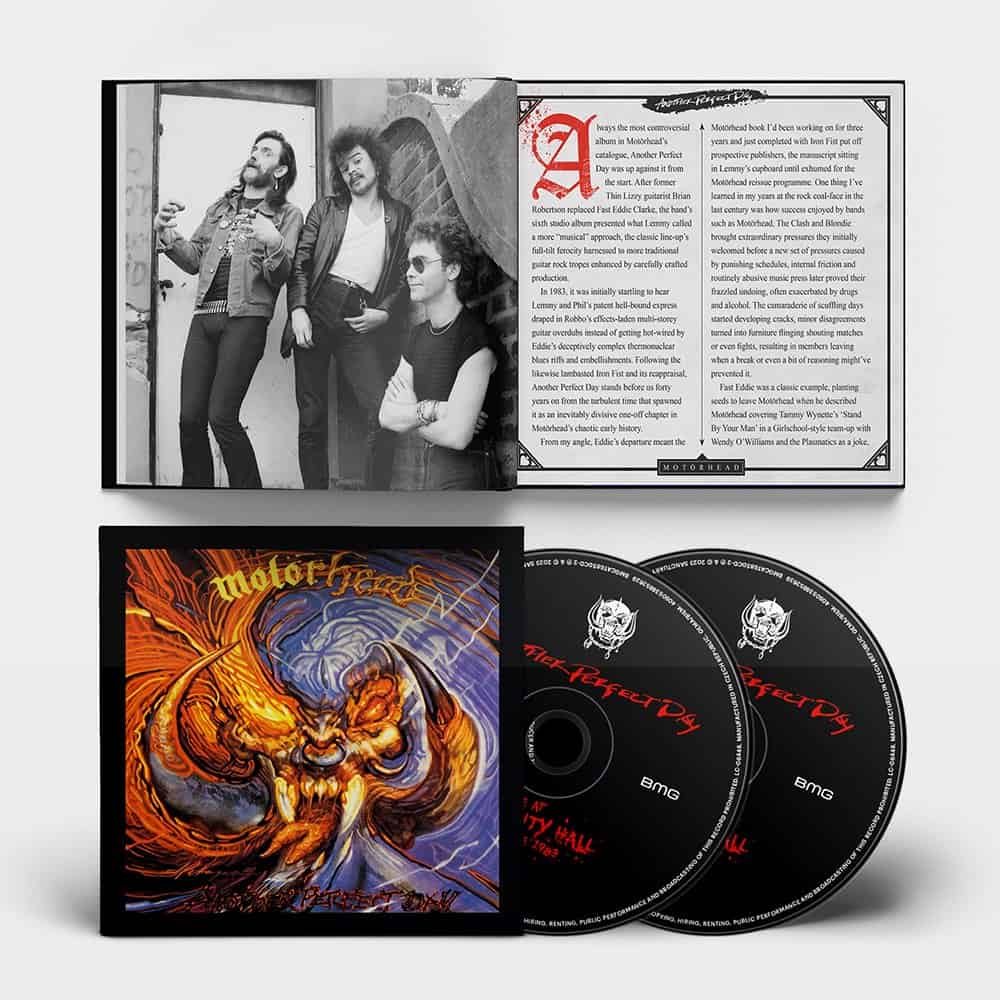 LP and CD track listing:
Original "Another Perfect Day" Album
01. Back At The Funny Farm
02. Shine
03. Dancing On Your Grave
04. Rock It
05. One Track Mind
06. Another Perfect Day
07. Off To War
08. I Got Mine
09. Tales Of Glory
10. Die You Bastard
CD and digital bonus tracks:
11. Turn You Round Again (I Got Mine, B-Side)
12. Hoochie Coochie Man (Live, Shine B-Side)
13. (Don't Need) Religion (Live, Shine B-Side)
14. Climber (Demo)
15. Fast One (Demo)
16. Chinese (Demo)
17. Climber (Instrumental Demo)
Check out this previously unreleased live version of 'One Track Mind' recorded live at Hull City Hall in 1983!
Live At Hull City Hall, June, 22, 1983 (Previously Unreleased)
01. Back At The Funny Farm
02. Tales Of Glory
03. Heart Of Stone
04. Shoot You In The Back
05. Marching Off To War
06. Iron Horse / Born To Lose
07. Another Perfect Day
08. Hoochie Coochie Man
09. (Don't Need) Religion
10. One Track Mind
11. Go To Hell
12. America
13. Shine
14. Dancing On Your Grave
15. Rock It
16. Bite The Bullet
17. The Chase Is Better Than The Catch