(March 15, 2023) – Download The Game Here!
A new year brings a list of new in-game collaborations. Teaming up in the past couple of years with musical heavyweights such as Disturbed, Five Finger Death Punch and Ghost. Legacy of the Beast is very excited to partner with Motörhead's iconic mascot Snaggletooth in the free-to-play game! This exciting collaboration has culminated in a new dungeon event called "Born to Raise Hell", whose storyline is also inspired by the lyrics and albums of Motörhead.
The dungeon itself is set on the legendary Sunset Strip which has a long history of being a hub of rock music and nightlife. In the 1980s it was a popular destination for bands such Motörhead who played at clubs such as the Whisky a Go Go and the Rainbow Bar & Grill becoming a second home to their legendary frontman, Lemmy.
In this new week-long event, fans and players will journey into the neighborhood of Sunset Boulevard where gangs are running rampant and it's a time of chaos. Syndicates are at war to gain power, influence, and profit. Snaggletooth teams up with Wasteland Eddie to take to the streets to clear out the roaming rival gang before they reach a level of organized crime. If they're able to take down the gang's leader, could it bring an end to the territorial dispute and rebuild the city?
Meet Snaggletooth Wednesday, March 15th, 2023 at 5 pm PT in 'Iron Maiden: Legacy of the Beast' mobile game during the "Born to Raise Hell" Event.
When asked about bringing the legend of Motorhead and Snaggletooth into the Legacy of the Beast universe, Todd Singerman, Motorhead's manager said,
"We are very excited to partner with Navigator Games and Legacy of the Beast to bring to life the Snaggletooth as a playable character in an environment inspired by the Hollywood strip and venues close to the band and Lemmy. There feels no more fitting place to battle baddies than outside the Rainbow!"
In Iron Maiden: Legacy of the Beast, metal and RPG gaming fans take on the role of the band's iconic mascot, Eddie who travels across a spectacularly diverse array of worlds by traveling through time in captivating 3D environments. Eddie appears in many forms, each a part of Iron Maiden's rich history, and each with a set of special powers and abilities.
"It's an honour to have one of the most original and iconic metal mascots in the form of Motorheads Snaggletooth joining Iron Maiden's Eddie in Legacy of the Beast." said Will Moore CEO of Navigator Games , "Creating this character with Motorhead's management has been a huge opportunity to pay our respects to Motorhead who many of us at Navigator Games have respected since we were teens first discovering metal"
Players can earn the Snaggletooth character for FREE from our newest login calendar starting Wednesday, March 15th 5pm PT . Log in any 7 days between March 15th 5pm PT and April 14th at 5pm PT to earn awesome rewards including the Snaggletooth on the 7th day!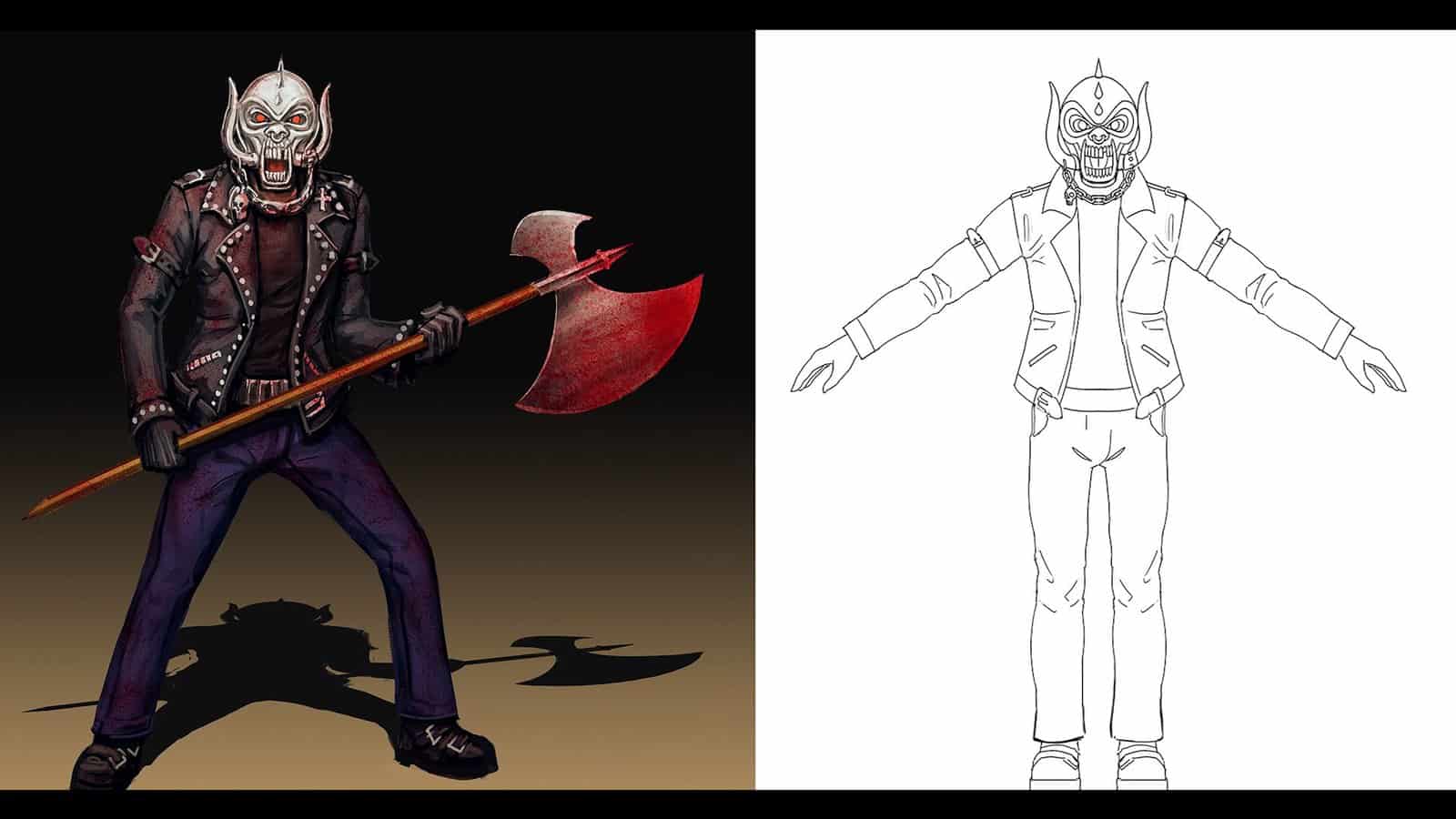 Over the years the game has expanded to include 38 dungeons and 6 story worlds, from the pits of Hell, Ancient Egypt, and World War II to the far future, with hundreds of characters including over 100 Eddies based on classic Maiden album covers. A vast array of enemies – corrupt Demons (Lucifer, Baphomet), Gods (Horus, Osiris, Odin) and Monsters, a bloody Player vs. Player Battle Arena, and a ruthless Gauntlet feature designed to satisfy new players and hardcore long-term players. The 'Clans' feature allows players to join forces with their blood brothers to complete team tasks and face off against monstrous Raid Bosses. All to an in-game soundtrack of close to 60 Iron Maiden tracks including – The Trooper, Where Eagles Dare, Aces
High, and more.
Iron Maiden: Legacy of the Beast , is an action-packed, free-to-play mobile game available on Apple's App Store and Google Play.
For more information please click here!